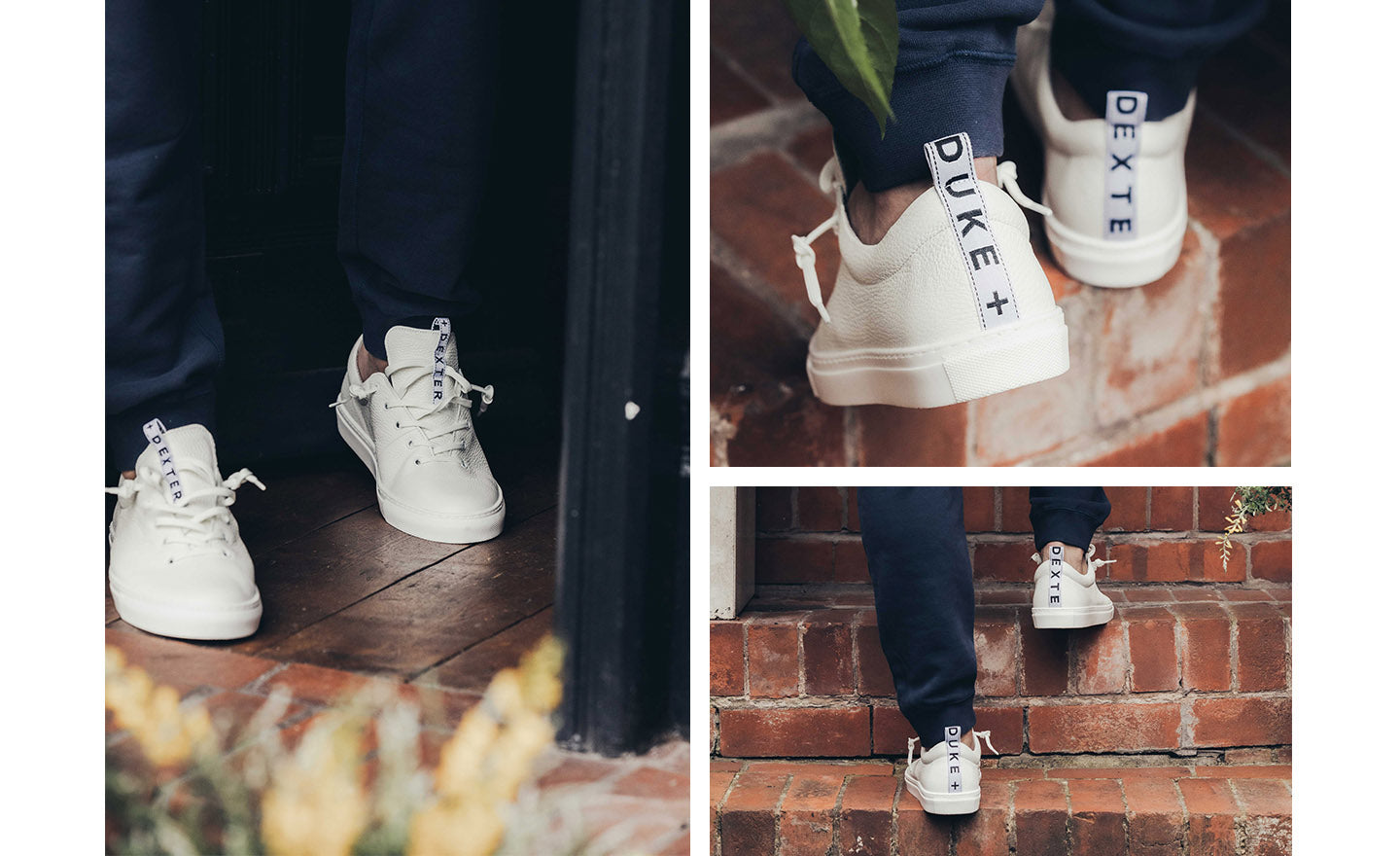 Leave your favourite sneakers at the door, ready for the daily dash to the shop – unlaced, and ready to go. Our clean white Drake sneakers look great with pretty much anything, so even if you decide to get dressed properly today, they'll play their part.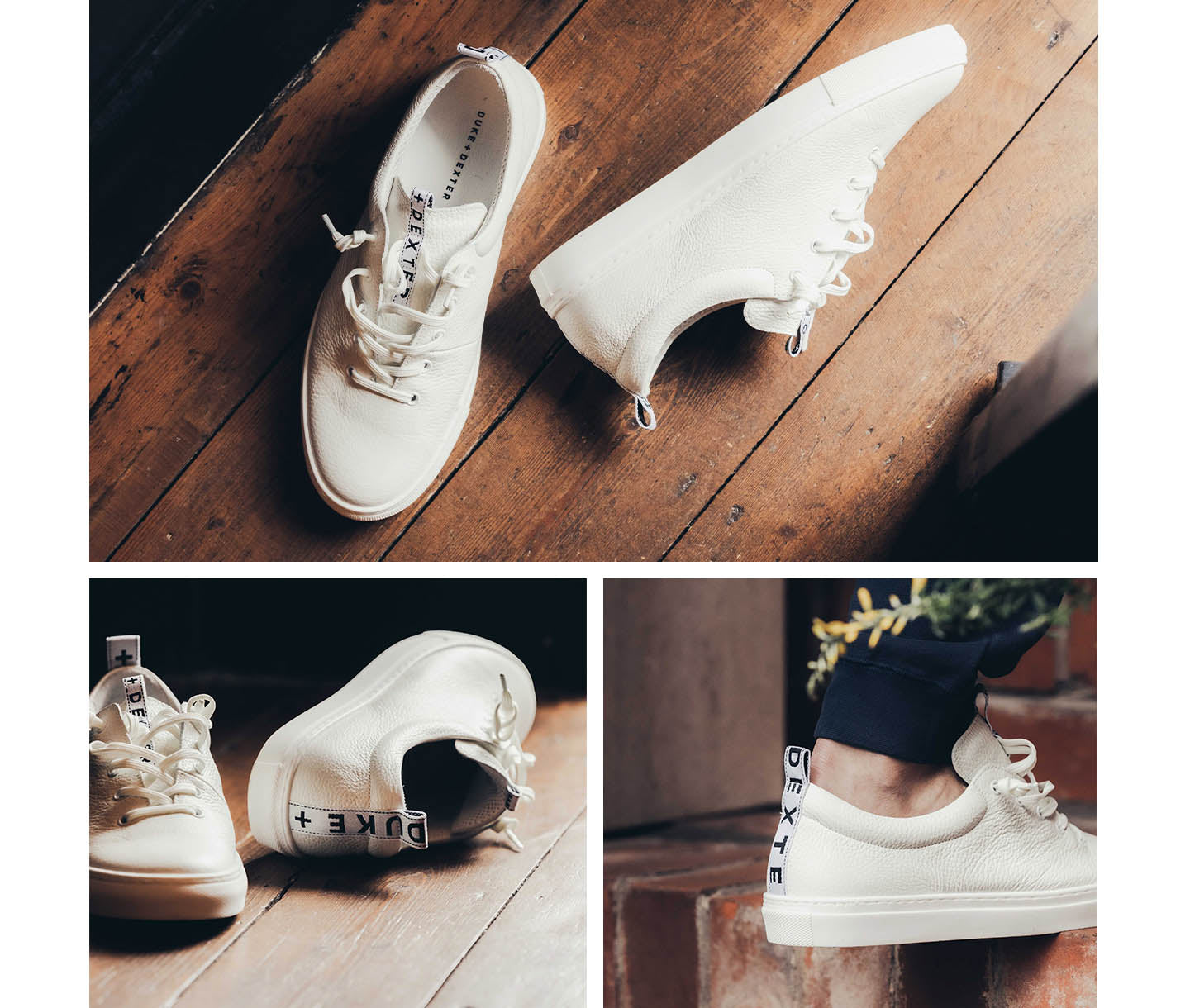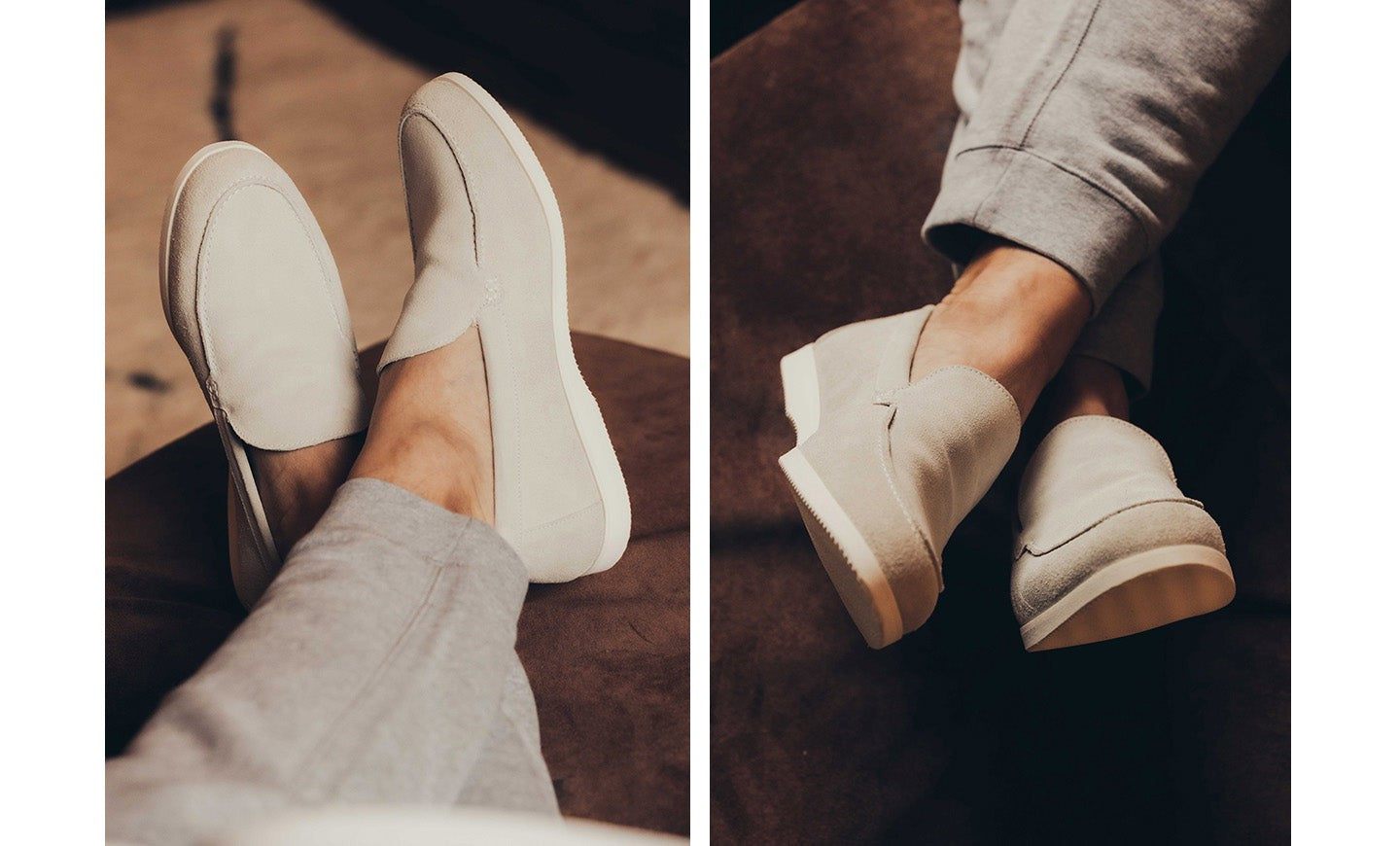 With a non-marking sole and super flexible design, the Scott loafer is perfect for lounging round the house. Finished with a custom towelling inner lining to make sure you're kept cosy all day long.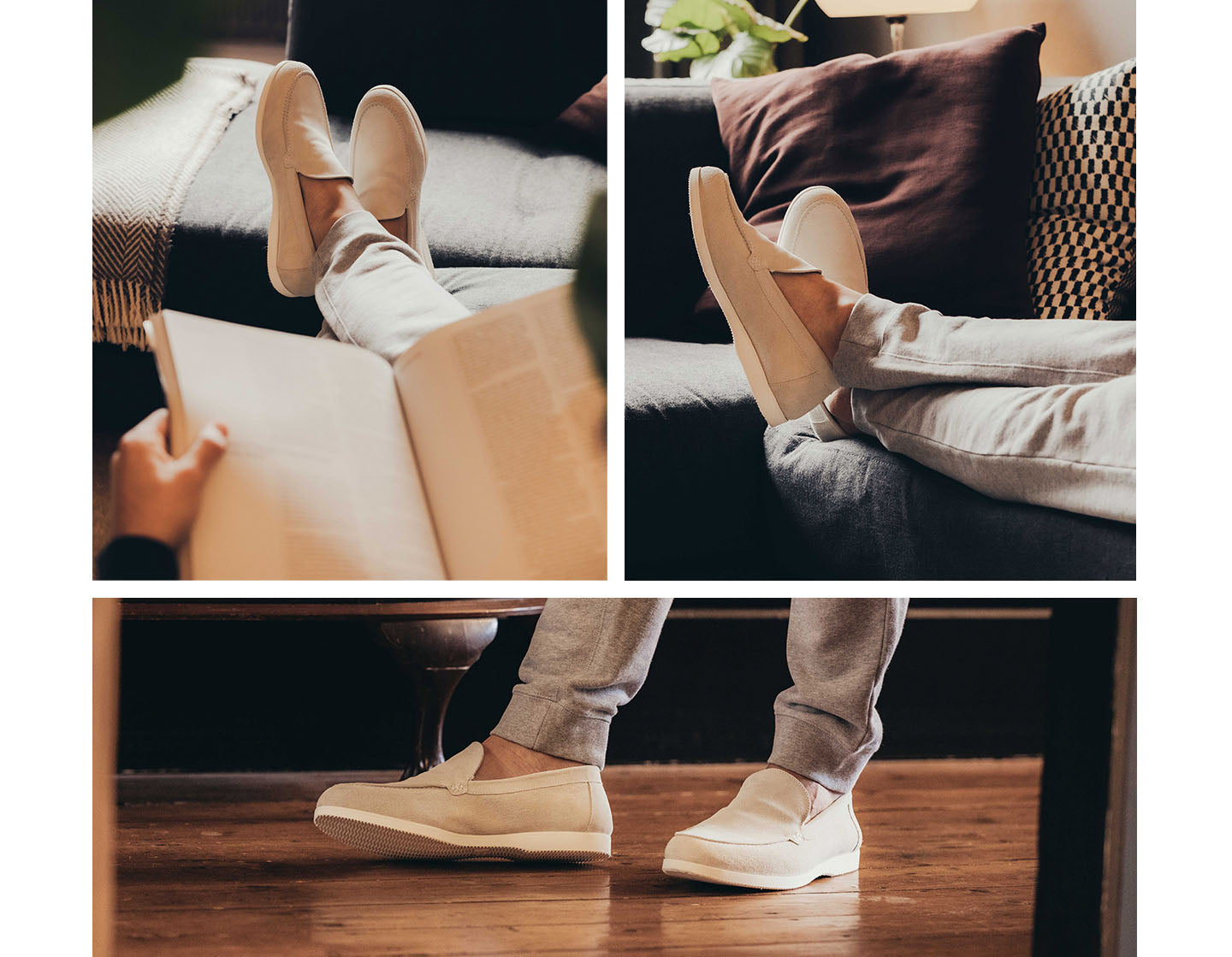 Made in England using an off-white Italian suede, the Scott is easy to wear – slip them on, put your feet up and get comfy; these loafers are your new go to first thing in the morning.