MEET THE ARTIST
With years of experience in fine art, Jess has guided hundreds of DUKE + DEXTER customers through the process of making their very own one-of-a-kind D+Ds.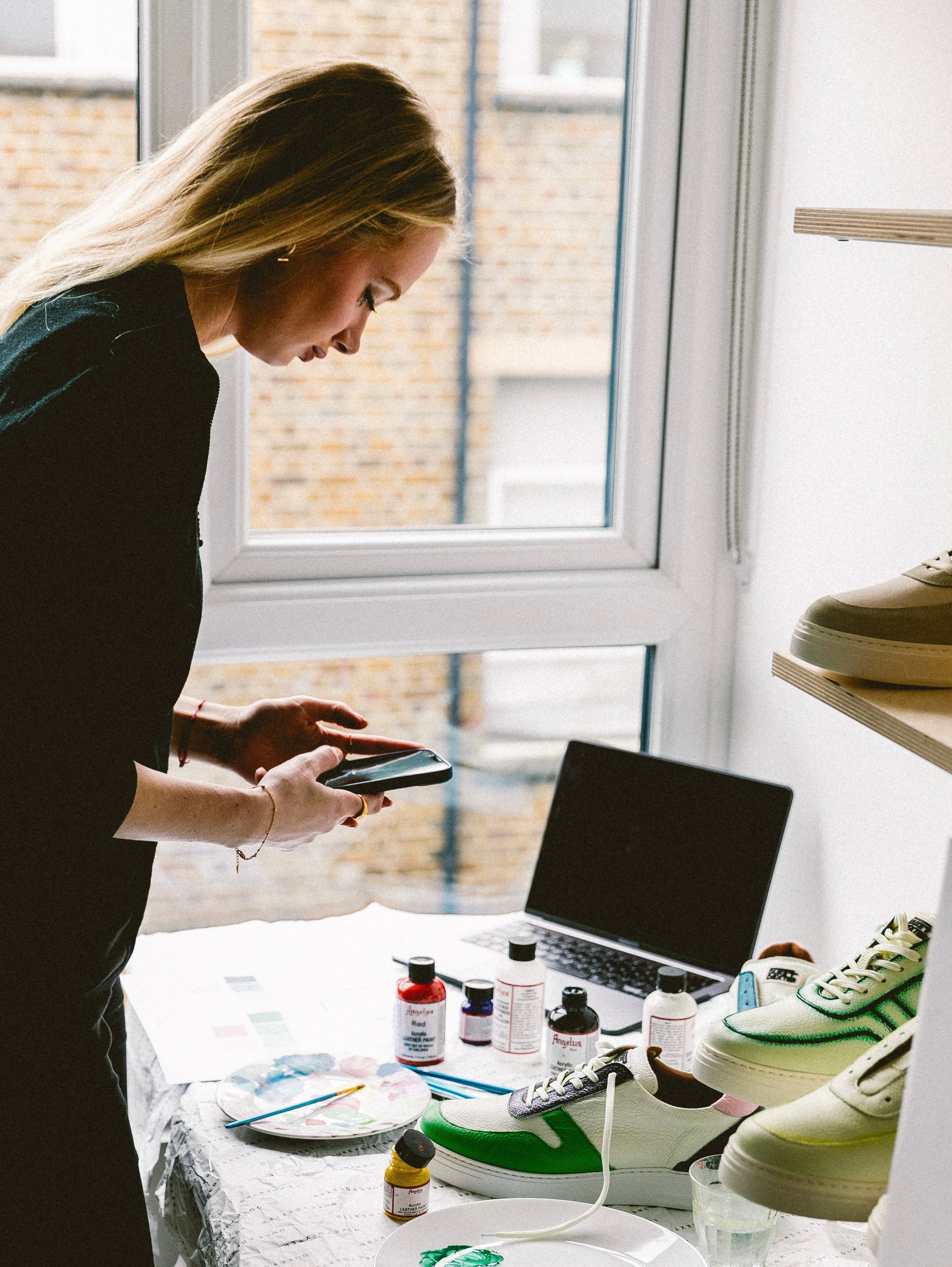 All you need is an idea to get things going – so pick your inspiration and we'll put you in the driving seat to become the designer of your new shoes.
Jess will work with you to develop your concept and make it a reality, with mock-ups and designs that will only go ahead once you're happy.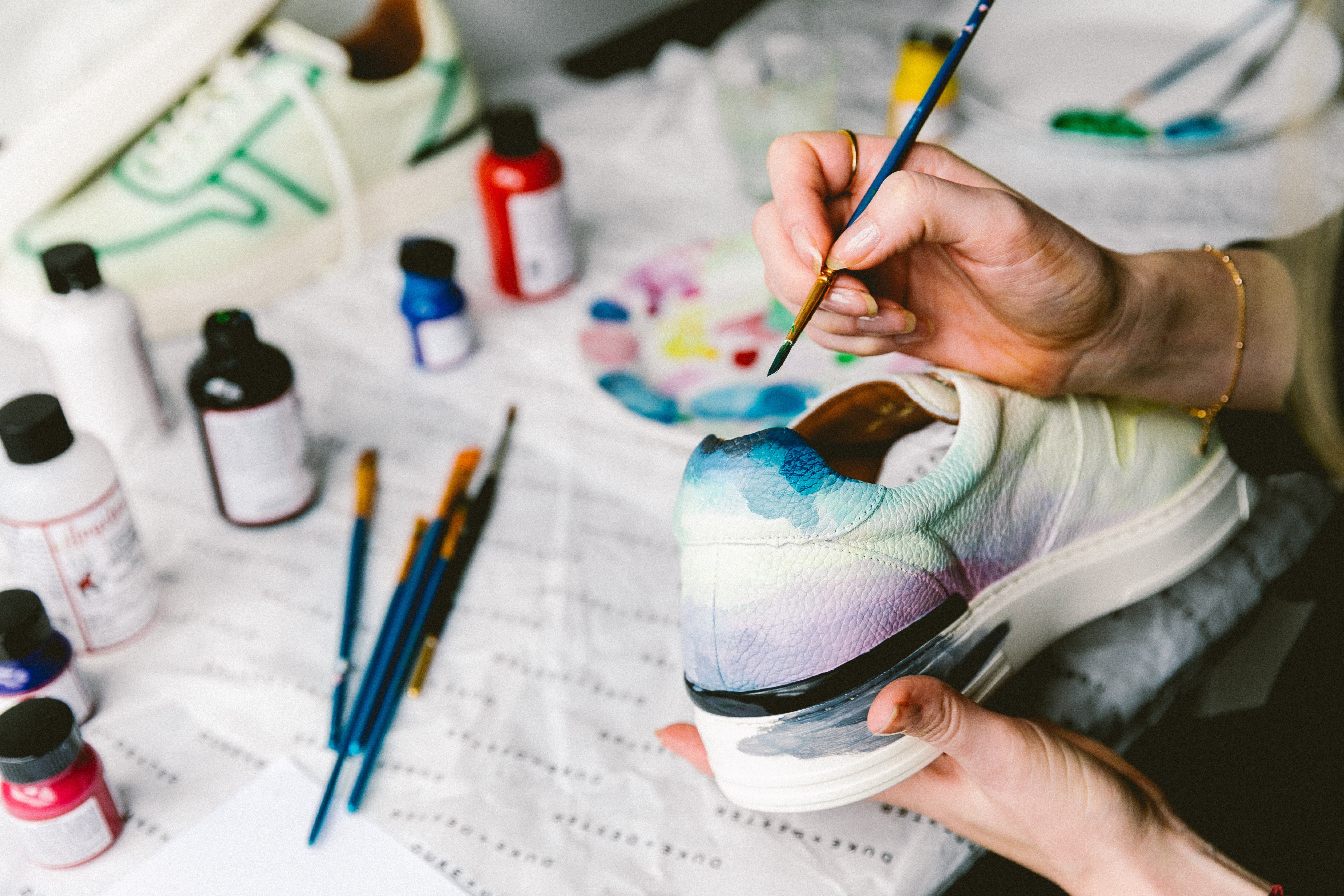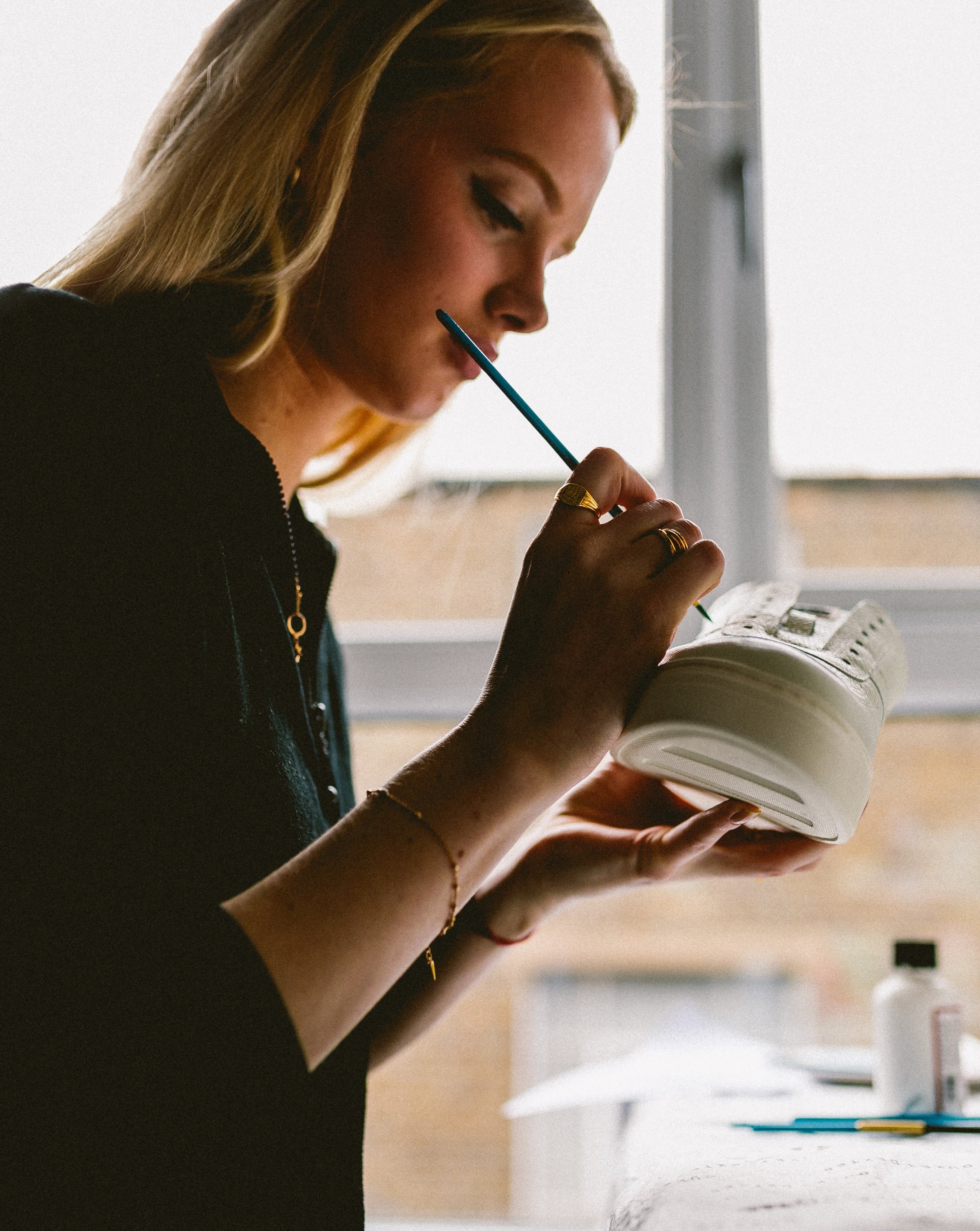 From there, we make your shoes by hand in England. If you've chosen embroidery, our specialist sewing team will bring your creation to life. If you've gone for a hand painted pair, Jess will personally finish them herself, using special scratch and waterproof finishes, painting entirely by hand.
Drop Jess an email today with any questions, or to get started with your custom D+Ds: jessica@dukeanddexter.com.